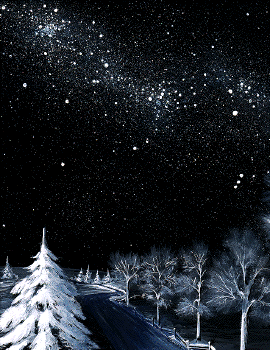 Today, I am thankful for . . .
55. The gift of A Beautiful Star-Lit Sky . . . the sky is SO clear and the stars look AMAZING tonight! This is one of my favorite parts about winter -- although it is bitterly cold out there, the sky looks more alive to me in winter than it does in any other season.
56. The gift of Flexibility . . . I worked til noon; came home, made lunch for everyone, left for the city so that Ty could make it to his drum lesson on time; we then spent a couple of hours doing homeschool in a library; ate supper, took Mitchell to his drum lesson . . . took Mitchell to youth group and Ty and I had coffee at Tim Horton's, then browsed Petland and SportMart. I love that we can take "school" on the road!
57. The gift of Being Able to Let Things Go . . . this is becoming less of a challenge for me as I choose to embrace time spent with people above time spent doing my dishes (and other household chores). There's a huge pile of dishes to do--but they will sit and wait for me. A couple of years ago I would have done everything in my power to "DO" everything instead of just enjoy "BEING". Sleep and relationships would have suffered due to my anal attitude about certain things, i.e. dishes left by the sink unwashed, at the end of the day. The dishes can wait; my time with God, time for my family, and precious-little time for myself cannot wait.